AC Company in Tomball TX – Complete Air Services – Who We Are
Yes, that's us! We are Complete Air Services, a local AC Company in Tomball TX. And we're also a BBB Accredited company specializing in residential and commercial air conditioning repair, service, installation, and other HVAC services. Your satisfaction is our goal! Call today and see for yourself. (281) 257-3303.
We're a family-owned and operated AC company in Tomball TX known and trusted for high-quality service that's second to none. Proudly serving the Greater Houston community for over 20 years, we continue to exceed customer expectations. Most importantly, everything we do is driven by our sole focus to make sure you enjoy a comfortable and safe environment in your home or office. Because that's our promise to you. Each and every time. So call (281) 257-3303 today!
AC Company in Tomball TX – Complete Air Conditioning Services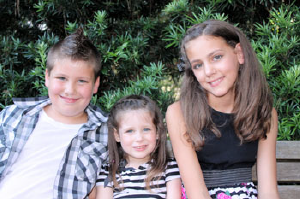 We're true to our name. Hence, we assure you that we can help you with every possible AC-related issue. Whether it's air conditioner repair, replacement, AC installation, or maintenance, we do it all with absolute precision and professionalism. Our honest and upfront pricing, fast turnaround time, and excellent attention-to-detail are what you can count on when choosing Complete Air Services. What can beat that? Call us and see! (281) 257-3303.
Our AC company works with all makes and models of air conditioners. So, it doesn't matter what brand of air conditioner you have. All you'll ever need to keep your AC units running optimally is our service number (281) 257-3303 on your phone. Call today!
We consistently receive positive reviews for our service. And that's mostly because our technicians do a great job. They are friendly, professional, and treat you and your home with respect. But more importantly, that's the way we want to keep it. Remember our air conditioning company is BBB Accredited and insured. So, you can have complete peace of mind. Serving the entire North Houston area including The Woodlands, Spring, Tomball, Kingwood, Magnolia, and Conroe TX for over 20 years. And nothing trumps experience.
Looking for a reliable AC company in Tomball TX for your home or commercial facility? Well, you found one. So look no further than Complete Air Services. We're also on Yelp, Google, and Facebook. Now that's peace of mind! So call today and see the difference first hand. (281) 257-3303.